Tag: submission grappling in new jersey
by Administrator on Oct.22, 2011, under Brazilian Jiu-Jitsu
Have you ever watched UFC, see a submission and say & say to your self "I CAN DO THOSE MOVES?" We can guide & help you to become the best you can be in life and on the mats! Our Instructor is like King Midas… everyone that comes through His hands turns into a Gold Medalist! Step up and take your rightful place alongside CEBJJ CHAMPIONS!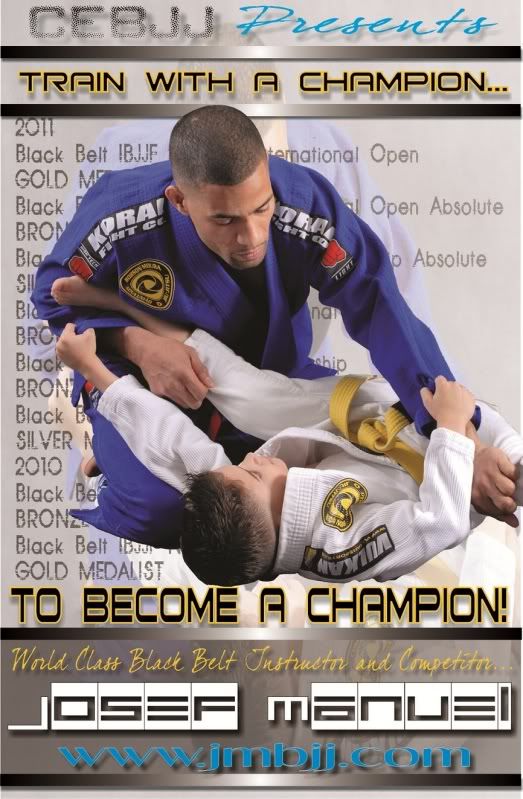 Leave a Comment
:Andre Pedeneiras, bjj in new jersey, bjj in nj, bjj no gi, Brazilian Jiu-Jitsu Black Belts, CEBJJ, competition team RMNU, jiujisu in Harison nj, Nova Uniao Black Belts, Nova Uniao Brazilian Jiu-Jitsu, RMNU, Robson Moura, robson moura bjj, striking programs for men women and children, submission grappling in new jersey, Womens mma, ZE Cobra
more...
by Administrator on Dec.17, 2009, under Uncategorized
It has been an absolutely incredible year for Cutting Edge Brazilian Jiu-Jitsu Team Robson Moura. Our Chief Instructor Professor Josef "Ze Cobra" Manuel and Prodigy Isac "Acougueiro" Chaves came into 2009 guns blazing! With a relentless and aggressive style of Jiu-Jitsu they both racked up titles too many to list is this segment. Both in their respective weight classes and victories in Open Class matches, Professor Josef Manuel and Isac Chaves have represented Team Robson Moura, proving in the Martial Arts Community that their style and technique is truly Cutting Edge Brazilian Jiu-Jitsu. After a successful year at the Academy, countless victories in tournaments, a Silver Medal at the Panamericans of Brazilian Jiu-Jitsu, our Chief Instructor Josef "Ze Cobra" Manuel added the " icing to the cake " by bringing home Gold from the 2009 No-Gi Brazilian Jiu-Jitsu World Championships in Long Beach, CA, an Incredible accomplishment on the heels of a recent promotion to Black Belt By 7x Jiu-Jitsu World Champion Robson "Robinho" Moura. This is what our Chief Instructor had to say about it all…" There is not a letter "I" in the word team, there is a letter "E" for everyone. I would like to thank everyone that directly or indirectly contributed to our success on and off of the mats. Everyone that believed in us and even those who have expressed animosity toward us. You have all been my inspiration to reach my goals and more! 2010 is a new year of goals and accomplishments and this machine cannot be stopped. We will go into 2010 full speed ahead with new goals and we will accomplish every single one of them." Cutting Edge Brazilian Jiu-Jitsu would like to once again congratulate our students, friends & fierce competitors and wish you all a very Happy Holiday & New year! All I can write about this is…Absolutely Amazing!
Here are some pictures recapping this years events.
Leave a Comment
:bjj in new jersey, jiu-jitsu in new jersey, nova uniao jiu-jitsu in new jersey, submission grappling in new jersey, team robson moura
more...