Tag: striking programs for men women and children
by Administrator on Oct.22, 2011, under Brazilian Jiu-Jitsu
Have you ever watched UFC, see a submission and say & say to your self "I CAN DO THOSE MOVES?" We can guide & help you to become the best you can be in life and on the mats! Our Instructor is like King Midas… everyone that comes through His hands turns into a Gold Medalist! Step up and take your rightful place alongside CEBJJ CHAMPIONS!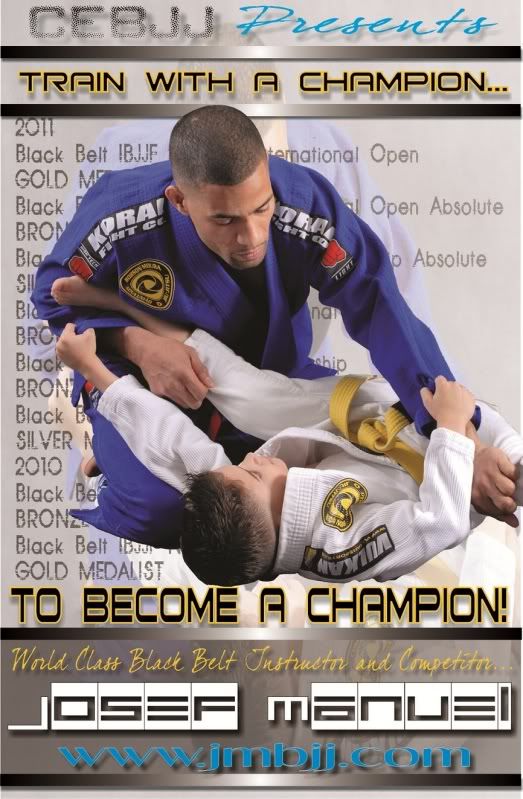 Leave a Comment
:Andre Pedeneiras, bjj in new jersey, bjj in nj, bjj no gi, Brazilian Jiu-Jitsu Black Belts, CEBJJ, competition team RMNU, jiujisu in Harison nj, Nova Uniao Black Belts, Nova Uniao Brazilian Jiu-Jitsu, RMNU, Robson Moura, robson moura bjj, striking programs for men women and children, submission grappling in new jersey, Womens mma, ZE Cobra
more...
by Administrator on Nov.25, 2008, under Brazilian Jiu-Jitsu
Cutting Edge Brazilian Jiu-Jitsu would like to announce the Grand Opening of our new location! With the increase of students registering and limited class space, we have decided to accommodate all of our students, friends and clients with a new and bigger location. Located just a half a block away from our previous location this state of the art facility is 2000 square feet of open space with wall to wall mats. We will expand our newly implemented striking program by adding a professional 18′ x 18′ Elevated Competition Boxing Ring.
Stay tuned for more news on the move from 226 Harrison Ave to 210 Harrison Ave, Harrison NJ 07029….
2 Comments
:bjj in new jersey, bjj in nj, grand opening, jiujisu in Harison nj, new location, striking programs for men women and children
more...