Tag: bjj no gi
by Administrator on Oct.22, 2011, under Brazilian Jiu-Jitsu
Have you ever watched UFC, see a submission and say & say to your self "I CAN DO THOSE MOVES?" We can guide & help you to become the best you can be in life and on the mats! Our Instructor is like King Midas… everyone that comes through His hands turns into a Gold Medalist! Step up and take your rightful place alongside CEBJJ CHAMPIONS!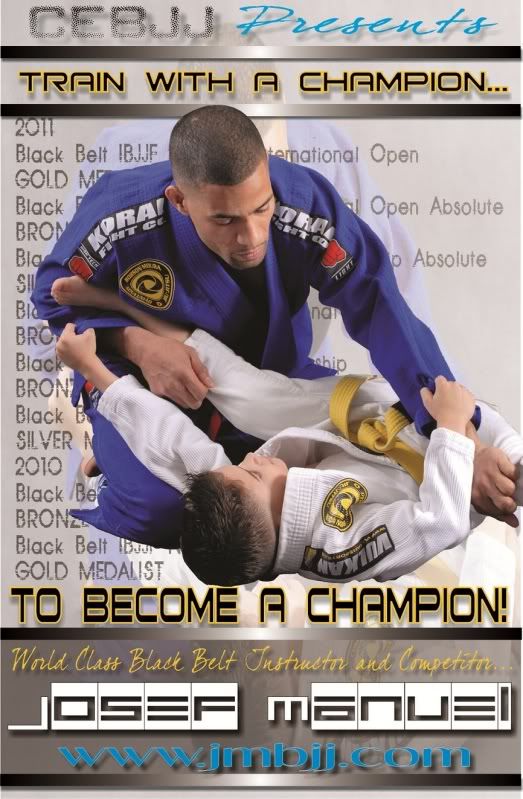 Leave a Comment
:Andre Pedeneiras, bjj in new jersey, bjj in nj, bjj no gi, Brazilian Jiu-Jitsu Black Belts, CEBJJ, competition team RMNU, jiujisu in Harison nj, Nova Uniao Black Belts, Nova Uniao Brazilian Jiu-Jitsu, RMNU, Robson Moura, robson moura bjj, striking programs for men women and children, submission grappling in new jersey, Womens mma, ZE Cobra
more...
by Administrator on Mar.21, 2010, under Brazilian Jiu-Jitsu
Competition Team represented RMNU at the 2010 Grapplers Quest Beast of the East in Caldwell NJ. To start off the day we had Fernando Ferreira winning Gold in the teens division submitting all of his opponents in less than a minute each match.
Nuno and Isac showed their worth against Pan Am & World Championship Gold Medalist's in the advanced feather weight No-Gi division. The highlight of this division was Isac Chaves's match against Ryan Hall. Isac had the winning momentum imposing His game until he sat back for a foot lock that cost Him 2 points. Time ran out & the scoreboard was 2-0 in Halls favor.
Nuno Macedo after only His second tournament in the last 3 years gave the very seasoned Eric Sherman a run for His money in one of the most exciting matches of the division. Nuno & Isac went on to compete in the Gi division and put on a clinic for the spectators with marvelous take downs, sweep, & submissions that showed their World Class training at CEBJJ.
Alessandro and Cezar competed in two division's each racking up a total of 4 medals! A gold and a bronze medal for each of them! Our very own Roberto Crespo aka Cap'n brings home a Bronze medal fulfilling a goal that he has been working so hard on.
Other CEBJJ Competition Team Members Adam, Carlos Delgado, Louis Valderrama, Bill Tully, Ethan Powell, William Pepe, & Jefferson Sussoni came up short of a medal but gave 150% out there and showed the hard work and attitudes of champions. They are all going to be awesome Black Belts!
Leave a Comment
:bjj nj, bjj no gi, kids bjj, kids mma, nj bjj, no gi bjj
more...